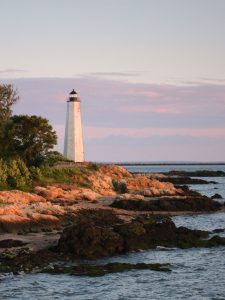 In January 2023, the Connecticut House proposed a Green Amendment to its State Constitution. Referred to in the CT legislature as the Environmental Rights Amendment, House Joint Resolution No. 37 proposed by Rep. Mary Mushinsky adds to the Constitution's Bill of Rights, a Section 21, to read as follows:
Sec. 21. Each person of the state of Connecticut shall have an individual right to clean and healthy air, water, soil and environment; a stable climate; and self–sustaining ecosystems; for the benefit of public health, safety and the general welfare. The state shall not infringe upon these rights. The state shall protect these rights equitably for all people regardless of race, ethnicity, tribal membership status, gender, socioeconomics or geography. The state, municipalities, and any political subdivision thereof, shall serve as trustee of the natural resources of Connecticut, among them being its waters, air, flora, fauna, soils, and climate; and shall conserve, protect, and maintain these resources for the benefit of all people, including present and future generations. The rights stated in this section are inherent, inalienable, and indefeasible, are among those rights reserved to the people, and are equivalent with all other inalienable rights. The provisions of this amendment are self–executing.
Resources 
Curious what a Green Amendment is, what it does, and the transformational difference it can make for environmental protection and environmental justice?  
Sign On In Support & Get Involved
If you want to take steps to advance a Green Amendment in Connecticut, please sign the petition here!
If you represent an organization and would like to be added to the list of those supporting the advancement of the Connecticut Green Amendment that will to provide highest constitutional protection to the environmental rights of all the people of the state, please sign on here.
Organizations already signed on in support include:
Branford Garden Club
Clean Water Action CT
Climate Reality Project, Southern CT Chapter
CT Alliance of Retired Americans
CT Climate Crisis Mobilization (C3M)
CT Alliance for Retired Americans 
CT NOFA: The Northeast Organic Farming Association
CT Nurses United
Foodshed Network
Food and Water Watch
Green Amendments For The Generations
Green EcoWarriors
Green Party of CT
Hamden Alliance for Trees
Hampton Green Energy Committee
Hartford Monthly Meeting (Quakers)
Moms United in East Haven/Mamas Unidas en East Haven
New Haven Bioregional Group
No More Dirty Power in Killingly
Norwalk River Watershed Association
Pollinator Pathway
Portland Green Energy Task Force
PT Partners
Save the Sound
Seaside Sounds Club
Sierra Club CT
The Nature Conservancy in Connecticut
Windham-Willimantic NAACP Environmental Justice Committee
If you are interested in being an active part of the effort, have any questions, or would like to set up a speaking engagement, please get in touch with us.
Documents to Print & Share