What is a Green Amendment?
Green Amendments are self executing provisions added to the Bill of Rights section of a constitution that recognize and protect the rights of all people – regardless of race, ethnicity, religion or income, including future generations – to pure water, clean air, a stable climate, and healthy environments.
What's Happening in Michigan?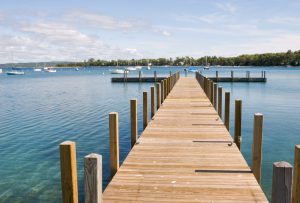 Maya van Rossum and the Green Amendment Team are taking the first step to initiate a Green Amendment Movement in Michigan. One of our close partners in Maine, Rev. Richard Kilmer, reached out about bringing the Green Amendment Movement to his second home in the Great Lakes State. We have began organizing educational events in collaboration with Rev. Richard Kilmer and Michigan community members and leaders to explore the idea of pursuing a constitutional environmental rights amendment in Michigan.
Catch up on what a Green Amendment is by watching a recording of our first Michigan Meeting.
Read about the process to amend the Michigan State Constitution here.
If you want to take action to advance a Green Amendment in Michigan, go here.
If you are interested in being a part of the effort, or have any questions, please get in touch with us.
Resources and Documents