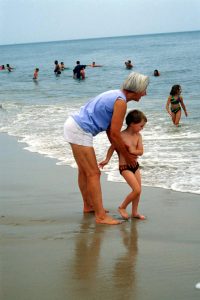 At our October 5, 2019 event, co-sponsored by our partners Sussex Health and Environmental Network (SHEN), Socially Responsible Agriculture Project (SRAP), and the Delaware Riverkeeper Network, and where we were joined by our other active partner the Delaware Audubon Society, it became overwhelmingly clear that the people of Delaware see the value and importance of having a DE Green Amendment.
The campaign is beginning with the grassroots, informing communities about the benefits of a Green Amendment and collecting petition signatures to demonstrate to  that a Green Amendment is widely supported by the public.  As our coalition, development and movement in the state grows there will be more opportunities to learn and get involved.
While our planned gathering for the spring got derailed by the pandemic, we are reassessing the best next step to keep folks informed and engaged.
Read the petition and sign on here and be sure to share it with your family and friends.
NEW: SRAP's Agriculture, Engagement & Solutions Virtual Summit: Green Amendment Session
Friday, December 11, 2:00-4:00pm ET – Register for free and find more information here.
Join GAFTG Founder, Maya van Rossum at SRAP Live's Agriculture, Engagement & Solutions Virtual Summit for her session on the power and potential of a Delaware Green Amendment including an in-depth discussion and live Q&A.
We are so grateful to the GreenWatch Institute for  funding our Delaware work to educate and inspire Delawareans on the power of having a constitutional right to pure water, clean air, a stable climate and healthy environments.