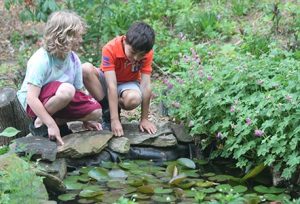 February 11, 2019, a group of West Virginia delegates proposed a Green Amendment be added to the state constitution.  The provision, House Joint Resolution 25 is modeled on Pennsylvania's Green Amendment and would add a right to pure water, clean air and a healthy environment to the Bill of Rights section of the W.Va. Constitution.  These delegates have taken this step by their own initiative, let's all work to rally around and support this forward thinking and progressive step.
The sponsoring delegates include:  Hansen, Miley, Zukoff, Fleischauer, C. Thompson, Doyle, Estep-Burton, S.Brown, Pyles, Diserio, Robinson, Lavender-Bowe, Sponaugle, Miller, Hicks, Longstreth, Canestraro, Lovejoy, Byrd, Bates, Caputo, Angelici, Hornbuckle, Pushkin, Williams, Staggers, Evans, Barrett,Boggs, Fluharty and Skaff.
HJR 25 has been referred to the Committee on Agriculture and Natural Resources, and then to the Judiciary Committee.
For the Generations is looking forward to working with the W.Va. delegates and communities interested in obtaining a Green Amendment.
If you want to take steps to advance a Green Amendment in your home state, go here.