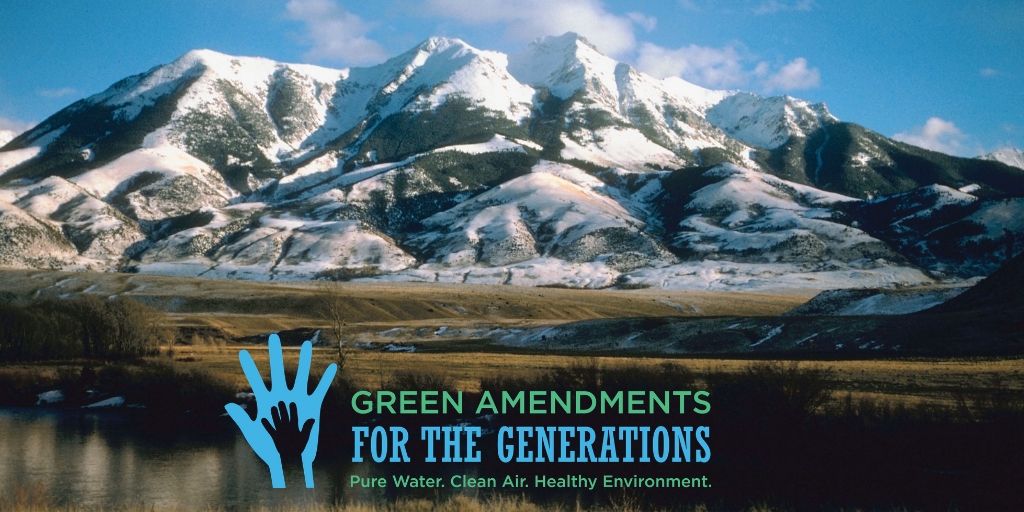 Montana, like Pennsylvania and New York, recognizes and protects the right to a healthy environment in the declaration of rights section of its  state constitution — i.e. it has a constitutional environmental rights entitlement meeting the key Green Amendment criteria. As a result of the article II placement and the plain language of the constitutional entitlement, the rights of all Montanans to a "clean and healthful environment" is given highest constitutional standing, recognition and protection.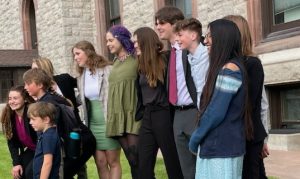 In 2023, in a case titled Held v. Montana, sixteen youth brought their case to court asserting that the state's prohibition on considering the climate impacts of state action, the state's concerted actions to expand fossil fuel extraction and use in the state, and the state's failure ensure present and future generations of Montanans are protected by a safe climate is a violation of state's Green Amendment protecting their right to a "clean and healthful environment."  In a 10 day trial the youth plaintiffs, represented by Our Children's Trust and the Western Environmental Law Center made their case and the State responded.
Green Amendments For The Generations attended the trial and provided day to day reports and details on how the case proceeded.  Follow the trial through our reports for Day 1, 2, 3, 4, 5, and 6. For more news coverage of the trial, see KGVO, Reckon News, JD Journal,  E&E News, Bloomberg [1], [2].
On August 14, 2023, Judge Kathy Seely ruled in favor of the youth plaintiffs citing that Montana's Environmental Policy Act violated Montana's Constitution by prohibiting consideration of climate change when approving new energy projects. This is the first time a Green Amendment was used to protect the people over the matter of climate change.
Click here to learn more about the case and the decision.
More news:
Held v. Montana youth climate litigation sets powerful precedent
What is the promise of Montana's Green Amendment?
Article II, Declaration of Rights
Section 3, Inalienable Rights. All persons are born free and have certain inalienable rights. They include the right to a clean and healthful environment and the rights of pursuing life's basic necessities, enjoying and defending their lives and liberties, acquiring, possessing and protecting property, and seeking their safety, health and happiness in all lawful ways. In enjoying these rights, all persons recognize corresponding responsibilities.
This Declaration of Rights language is enhanced by the following additional provisions in the Montana constitution:
Article IX, Environment and Natural Resources
Section 1, Protection and Improvement. (1) The state and each person shall maintain and improve a clean and healthful environment in Montana for present and future generations. (2) The legislature shall provide for the administration and enforcement of this duty. (3) The legislature shall provide adequate remedies for the protection of the environmental life support system from degradation and provide adequate remedies to prevent unreasonable depletion and degradation of natural resources.
Key legal cases that help to demonstrate the power and importance of Montana's Green Amendment and its environmental rights protection:
MEIC v. Montana DEQ — industrial gold mining permit rescinded for failure to consider and protect natural resources ; Read actual case here
Cape France Enterprises v. Estate of Peed – court rejected ordering specific performance of a drilling contract that could have contaminated groundwater supply; Read actual case here.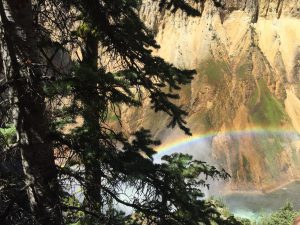 Park Cty Envtl Council & Greater Yellowstone Coalition v. MT DEA & Lucky Minerals  – gold mining exploration license vacated and state law deemed unconstitutional for exempting activities from essential environmental reviews; Read actual case here.
Held v. State of Montana Youth Climate Legal Action withstands motion to dismiss largely because of environmental rights.  A second decision was issued in 2023 and will be written up shortly.  In summary for this initial determination: Montana Judge Kathy Seeley ruled in favor of sixteen youth plaintiffs who are suing the state for its promotion of a fossil fuel-driven energy system as a violation of their constitutional right to a clean and healthful environment. Judge Kathy Seeley denied the state's attempt to dismiss the case, Held v. State of Montana, and will allow it to proceed to trial. This decision is a critical victory for constitutional environmental rights and affirms the strength of the Green Amendment in the courts of Montana. Read GAFTG's full press statement here.
You can read more about the landmark MEIC case from the organization that one this important victory, MEIC, at their website.