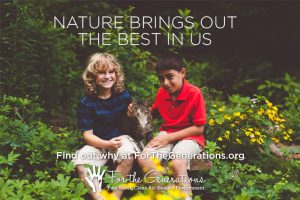 There had been a proposal in Florida, Prop 23, for amending the state constitution as part of the state as part of the Constitution Revision Commission.  But the proposal did not rise to the level of being a Green Amendment.  While Green Amendments For The Generations opposed the forward movement of this proposal because it was not a true Green Amendment, this proposal indicates that the people of florida are ready for a true Florida Green Amendment.  Maya van Rossum, author of The Green Amendment and founder of this Green Amendment For The Generations initiative has been invited to Florida to speak about the concept many times.  Keep an eye out on our calendar page for future talks or check out our watch and listen page to hear a big from the places she has already been.
Green Amendments For the Generations is looking forward to working with communities interested in obtaining a Green Amendment.
If you want to take steps to advance a Green Amendment in your home state, go here.