This op-ed originally ran on Jan 25, 2018 in NewsPress, Part of the USA Today Network.
Proposal 23 is just another "feel-good" constitutional provision that will inspire frivolous litigation, rather than needed environmental protection. That's how Herschel Vinyard, former secretary of Florida's DEP, characterized this proposed environmental amendment to Florida's constitution, currently winding its way through the Constitution Revision Commission.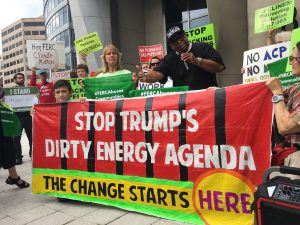 Constitutional Green Amendments are far from the frivolous litigation drivers Vinyard suggests.
Florida actually faces environmental threats from every direction — hurricanes above, subterranean toxins below, and superfund sites next door. Florida joins New Jersey and California in an unholy trinity of states, containing the largest populations inhabiting land near toxic superfund sites. Floridians near hazardous sites, research shows, suffer increased cancer rates. Lurking below Florida's land, out of sight and out of mind, are 19,000 petroleum tanks, which might be leaching toxins into the state's aquifers at this very moment, and exposing people to carcinogens like benzene. "Most people who live near them don't even know they are there, or that they might be polluting their water," notes a startling 2018 report. The reason? "State law doesn't require anyone to warn them." Florida has more underground tanks requiring cleanup than any other state. But instead of cleaning up the most at-risk underground sites, the state government decided in 2015 to clean up the lower risk sites first.
Floridians might feel betrayal and anger when they hear that the legislature so flagrantly disregards their health, well-being, and economic security. I know how that feels.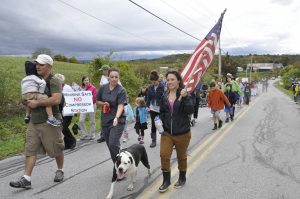 In 2012, Pennsylvania's legislature passed a sinister bill which allowed industrial fracking operations in all zoning districts in the state. Under the new legislation, fracking well pads could be as close as 300 feet from a person's home! It was only through use of a long-ignored Green Amendment in the state constitution that we were able to defeat the law, and prevent this dangerous industry from devastating lives, drinking water, and the green economy so integral to so many Pennsylvania communities.
That's why I'm confounded when Vinyard compares constitutional Green Amendments to taxes on boat storage facilities and subsidies for radios. We damage the sanctity of the constitution, he says, when we pass "feel-good" Green Amendments. I believe we damage the sanctity of human life, biodiversity, and the environment when we allow unchecked pollution, cancer clusters, spoiled water supplies, and permanent ecological loss, to ruin our states.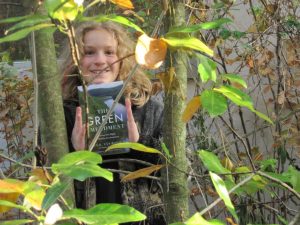 My experiences fighting the fracking industry in Pennsylvania showed me the many limitations of "legislative environmentalism". Lawmakers and state agencies, like Florida's DEP, routinely prioritize corporate profits over human health and environmental sustainability. That's why we must turn to the constitution — a place where our most valuable and inalienable rights are articulated and realized.
While Proposal 23 includes laudable language about the importance of environmental rights, it is far from ideal. It buries these rights in Article 9, rather than placing them in the constitution's bill of rights, so they are on par with other fundamental freedoms like property rights and religious freedom. So while I cannot support Proposal 23 as written, I am a strong proponent of Green Amendments in general and encourage all Floridians to demand a strong Green Amendment so that they can reclaim their rights to clean air, pure water, and a healthy environment. I hope Florida will join Montana and Pennsylvania in the grassroots Green Amendment movement, quietly sweeping our country.