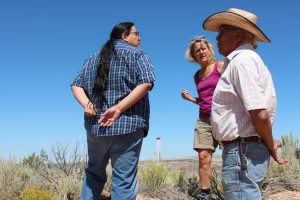 Communities in New Mexico are working to advance support for passage of a New Mexico Green Amendment. The campaign is beginning with the grassroots, working in close coalition with indigenous leaders, informing communities about the benefits of a Green Amendment and collecting petition signatures to demonstrate to New Mexico legislators that a Green Amendment is widely supported by the public.
Help us demonstrate support for passage of a New Mexico Green Amendment, sign the petition today and be sure to share it with your friends. Read the petition and sign on here.
In August, Green Amendments For The Generations met with community and indigenous leaders to explore the values of a Green Amendment for New Mexico.  This video includes highlights of Green Amendment for the Generations Movement founder and Delaware Riverkeeper Maya van Rossum's visit to New Mexico and the voices of the residents about the need for an amendment that will provided constitutional protections for clean air and water."
LEARN MORE ABOUT NEW MEXICO'S GREEN AMENDMENT WITH THESE RESOURCES: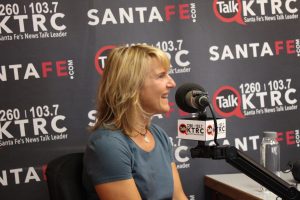 This why we need a Green Amendment handout helps make the case for pursuing a Green Amendment in New Mexico.  Use it as a resource to help inform and engage others.
Maya van Rossum interview with Richard Eeds on KTRC Santa Fe (2019-08-21)  Maya van Rossum appeared on the Richard Eeds show on KTRC Santa Fe to discuss the importance a Green Amendment can have in leveling the playing field for communities suffering from pollution.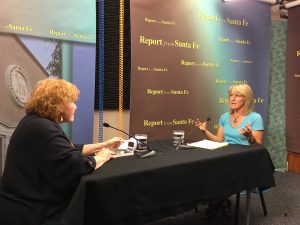 Maya van Rossum Interview with Lorene Mills on Report From Santa Fe (2019-09-07) Maya appeared on Report From Santa Fe with Lorene Mills, a weekly television show that airs on PBS and brings national and international guests to the New Mexico state capitol to talk about issues important to the state.